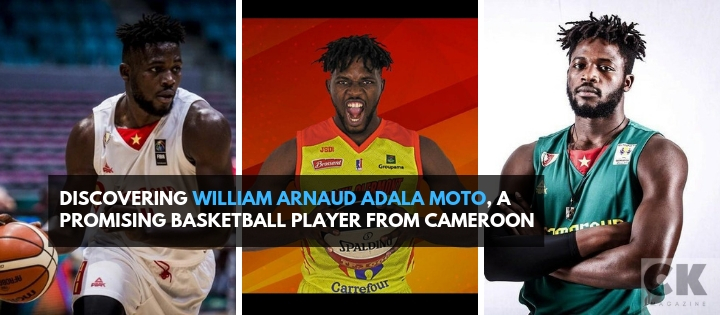 Discovering Arnaud William Adala Moto a promising Basketball player from Cameroon
From north to south, from one continent to another, Cameroonians athletes excel in their various professional careers and amongst them, we have Arnaud William ADALA MOTO. Arnaud is a professional basketball player playing small forward/forward for Vichy Clermont Metropole in Pro B France and equally a member of the Cameroonian men's basketball team.
---
Like any other kids at the time, Arnaud was mostly interested in soccer during his childhood. Everything became clear concerning his passion for basketball when he joined the Kossengwe basketball academy in Yaoundé in 2007. Quite a few months after he joined the academy, he gradually became one of the best junior player of the league and due to that, he earned a scholarship in an American high school to continue his education and his sport. With the support of his family and some coaches such as Joe TOUOMOU and Guy MOUDIO, he continued to develop his skills and abilities in basketball. With perseverance and determination, he succeeded in signing his first contract in 2018.
---
Effectively he signed his first contract last year with Clavijo in Spain. There, he agreed for a contract of one-year and worked with one of the most prominent Spanish coach Janero Diaz. Nevertheless, he left the team after the end of his contract because he had a better opportunity for his career. Today, he is the vice-captain of the Cameroonian men's basketball team and a man full of objectives.
With the Cameroonian basketball team, he has as objective to bring the team as high as possible with a continental title and most importantly participate in the Olympic Games. In the meantime, he also wants to bring his team this year in Pro A.
---
Great patriot, Arnaud loves everything about Cameroon from the food to the music passing through the rich cultural diversity of our beautiful and awesome country. When he's not playing basketball, he likes to travel, meet new people, watch movies in brief he likes to have fun.
We hope that he is going to achieve all those beautiful objectives and reach his goals. That is all we can wish for a great, courageous and amongst all awesome man he is.
---
---
---
To follow Arnaud William on YouTube, click here
Guy Alexis TAMBIE
Ingénieur en génie logiciel et de fait amoureux des TIC. J'aime aller au contact des choses surtout , faire de nouvelles rencontres mais aussi chercher et affronter de nouveaux défis. Je m'intéresse aux nouvelles technologies en générale. Je prend les gens comme ils viennent à moi. Amateur de basket et passionné de football
En savoir plus
Commentaires
Du même auteur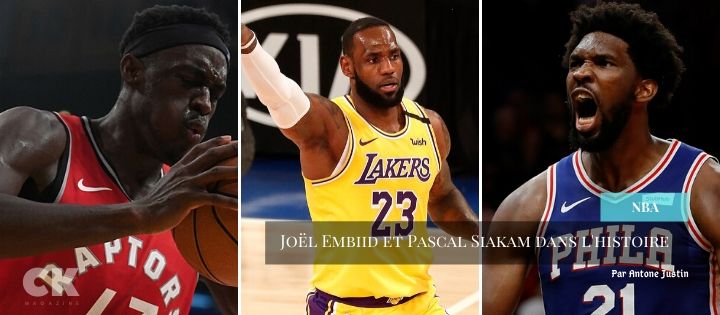 Joël Embiid et Pascal Siakam dans l'histoire
Par Guy Alexis TAMBIE
40095 lectures
Cette année c'est la ville de Chicago qui accueillera les étoiles de la NBA pour l'un des rendez-vous les plus attendus par les fans de basketball. Tout comme l'année dernière, LeBron James (À l'ouest) et Giannis Antetokounmpo (à l'est) seront capitaines car ayant totalisé le plus grand nombre de voix à l'issu…
Lire la suite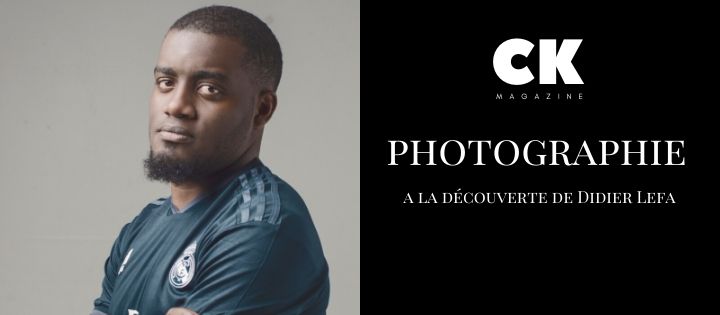 A la découverte de Didier LEFA
Par Guy Alexis TAMBIE
18439 lectures
Ma passion pour la photographie date de 2010. Je commence à prendre mes premiers clichés en amateur à l'aide d'un petit appareil photo compact. Je photographiais des amis, des paysages, etc. Une passion que j'hérite de ma tante qui elle aussi est photographe professionnelle dans le domaine du sport. Et comme je l'indiquais plus haut, ça va aujourd'hui…
Lire la suite