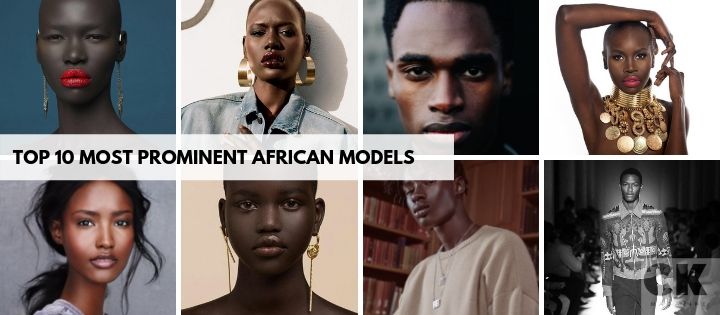 Top 10 Most Prominent African Models
The fashion industry is booming. Fortunately, the African continent is certainly not left out - at least not anymore - of this breakthrough. From diverse horizons, young men and women are shining by their authenticity, their charm, their most distinguished appearance and most importantly, their determination.
Young and talented, here are 10 of the most prominent African models shaking things in the very closed fashion world!
---
Marie-Noëlle Graobe (Cameroon)
She is not just a pretty face, she is surely Cameroon's most talented and most prominent female model of this generation. Marie-Noëlle Graobe is a name that has been in every mouth now for the past three years. With her beautiful dark skin and her gracious silhouette, she is now on every fashion stage around the world.
---
Freddy Manyongo (Cameroon)
Manyongo Moukelle François is a Cameroonian male model who rose to fame in 2012 during his first ever show at the Annual Show Fashion Week. Just two years after his first steps into the world, his career took flight and he started working in other countries like Gabon, Benin and Burkina Faso. He has been named Best Male Model of The Year at The Cameroon Fashion Award in 2018.
---
Adut Akech Bior (South Sudan)
Adut Akech Bior is a South Sudanese model. She is currently one of the most in-demand talents as well as one of TIME's "Most Influential Teens of 2018". In 2016, she was cast as a global exclusive for Anthony Vaccarello's debut for Saint Laurent Show. Since then, she has become the muse of renowned designers such as Valentino's Pierpaolo Piccioli, who brought her to the 2018 MET Gala and Chanel's Karl Lagerfeld.
---
Ajak Deng (South Sudan)
Born in what is now known as South Sudan, Ajak and her family became refugees in Kenya before moving to Australia at the age of 11. Her first international modeling jobs included an advertisement for United Colors of Benetton and fashion shows for Lanvin, Maison Margiela, Dior, Chloé or Louis Vuitton. She has been through tough moments in her career as she faced racism and briefly quit modeling in 2016. Thanks to her beloved fans, she came back and decided to fight.
---
Adonis Bosso (Côte d'Ivoire)
Bosso was discovered in 2009, when he accompanied his girlfriend to a modeling agency; he got signed on the spot. He has modeled for brands like H&M, TOM FORD, Yeezy, Dolce & Gabbana, Levi's and Vivienne Westwood.
---
Hamid Onifade (Benin)
If you have never seen heard of him or seen his face before, you better look at it now ! At only 23, Hamid Onifade has been the face of some of the world's biggest brands, the most recent bein Nordstrom. His soft and gentle features could be the reason he has been working non-stop for two years. Some of his runways and campaigns include: Ralph Lauren, Zara and H&M.
---
Alek Wek (South Sudan)
She might not be on runways anymore but Alek Wek still makes the list. She started her career back in 1995 at the age of 18, after running away from the civil war in South Sudan (1991). In 1997, she was named "Model of the Year" by MTV. The same year, she was the first African model to grace the cover of Elle Magazine. Alek has walked for many fashion houses: Christian Lacroix, Chanel, FENDI, Jean Paul Gaultier, Christian Dior, Yves Saint Laurent to name a few.
---
Bakay Diaby (Guinea)
He has been named "The Gucci boy" due to his constant presence in the Italian brand's campaigns and runways. Originally from Guinea, Diaby has been killing the game ever since he got into it, at the age of 18. From Lanvin to Margiela and Kenzo, he got them all.
---
Fatima Siad (Somalia / Ethiopia)
Siad is a Somali-Ethiopian fashion model currently based in New York. She is one of the top African models. She came third in America's Next Top Model Cycle 10 and since then, has featured in numerous fashion magazines such as Elle, Cosmopolitan, and Marie Claire.
---
Abdulaye Nyang (Senegal)
Nyang rose to critical acclaim for his modeling work in 2017 when he was cast in a good number of mainstream fashion shows. He has worked for FENDI and GUCCI amongst others. He is also very famous for popularising his own brand of street style.
Kevin ALIMA
Je suis traducteur de formation. Diplômé de l'Institut Supérieur de Traduction d'Interprétation et de Communication de Yaoundé (ISTIC), j'exerce également en tant que rédacteur/traducteur à C'Koment Magazine. Je suis un passionné de musique, mode et de lecture.
En savoir plus
Commentaires
Du même auteur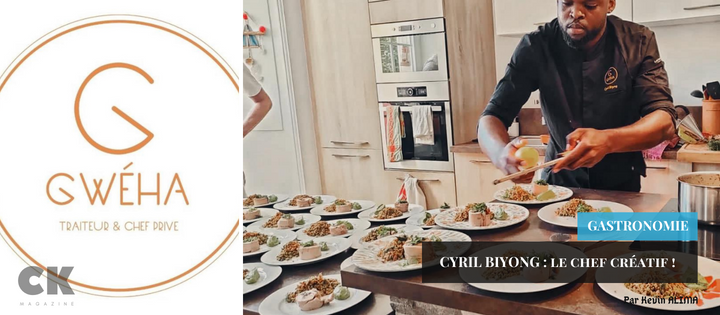 CYRIL BIYONG : le chef créatif !
Par Kevin ALIMA
7676 lectures
De passage au Cameroun en Novembre dernier pour présenter son travail lors d'un déjeuner au Club Hippique de Yaoundé, Cyril BIYONG, le talentueux cuisinier-traiteur a bien voulu échanger quelques mots avec nous, pour nous en dire plus sur son amour pour cet art qu'est la cuisine.…
Lire la suite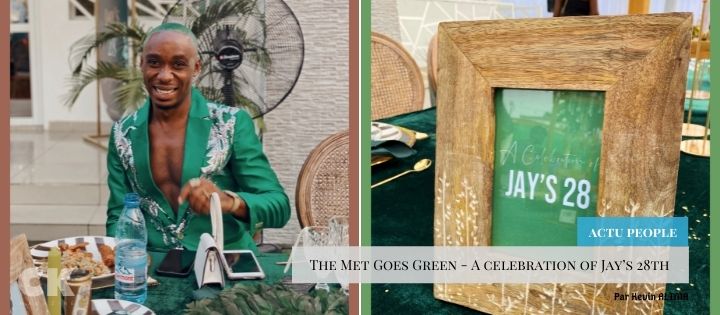 The Met Goes Green - A celebration of Jay's 28th
Par Kevin ALIMA
31486 lectures
How do you bring the Met Gala to Cameroon? Well, ask Jim-Kevin MOUKOURY who found the most original way to do it. Yes, on the occasion of his 28th birthday, one of the country's most famous travel influencer/doctor/digital creator has made the internet users of 237 and elsewhere dream by choosing the Met Gala as the theme for his big day. For …
Lire la suite