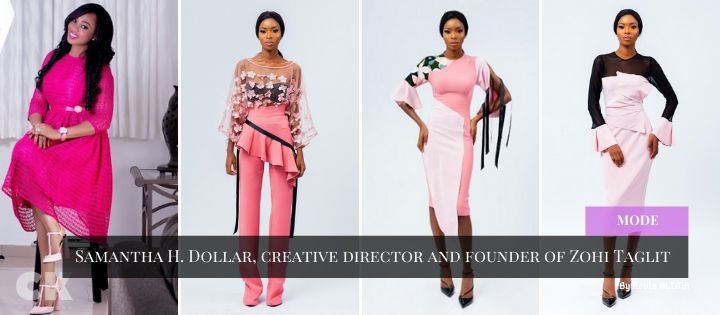 Samantha H. Dollar, creative director and founder of Zohi Taglit
Samantha H. Dollar is a graduate from the university of Abuja where she received a B.Sc in Sociology. After graduating from the university and working in a corporate organization for a year, her love for fabrics, colors, creativity and taste for style made her establish the brand Zohi Taglit in 2012, after she had enrolled in London Fashion School and taken courses at the University of the Arts, Central Saint Martins, London.
Zohi Taglit is a womenswear label influenced by the modern day woman, who is sophisticated and contemporary in style, with emphasis on perfection, happiness and positivity.
When asked about her motivation to go into fashion, Samantha said, "My love for fashion and the realization that I had all it takes to thrive and deliver top quality products. After graduating from the University and working in a corporate organisation for a year, I decided to stick with my passion for designing. Thereafter, I enrolled myself into London Fashion School. I also took courses at the University of the Arts, Central Saint Martins, London. That was how Zohi Taglit started. I don't see myself doing anything other than designing clothes, from sketches and illustration to final production".
The brand mainly concentrates on the essence of women looking feminine, glamorous and sophisticated and has been featured on runways such as London Fashion Week and Abuja Fashion Week in Nigeria.
Celebrities and influencers such as Chimamanda Ngozi Adichie, Omotola Jalade-Ekeinde, Adanma Indimi, Dabota Lawson and Anita Okoye have all worn pieces from the brand.
Kevin ALIMA
Je suis traducteur de formation. Diplômé de l'Institut Supérieur de Traduction d'Interprétation et de Communication de Yaoundé (ISTIC), j'exerce également en tant que rédacteur/traducteur à C'Koment Magazine. Je suis un passionné de musique, mode et de lecture.
En savoir plus
Commentaires
Du même auteur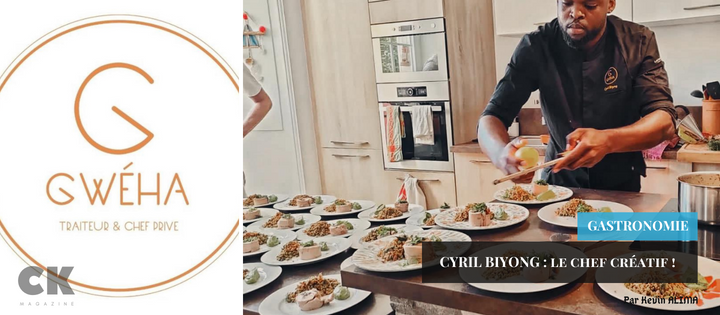 CYRIL BIYONG : le chef créatif !
Par Kevin ALIMA
7648 lectures
De passage au Cameroun en Novembre dernier pour présenter son travail lors d'un déjeuner au Club Hippique de Yaoundé, Cyril BIYONG, le talentueux cuisinier-traiteur a bien voulu échanger quelques mots avec nous, pour nous en dire plus sur son amour pour cet art qu'est la cuisine.…
Lire la suite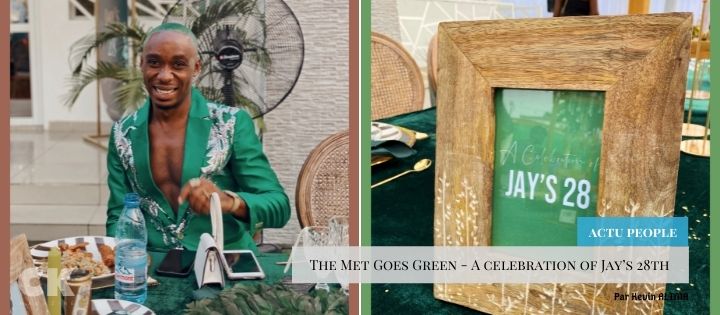 The Met Goes Green - A celebration of Jay's 28th
Par Kevin ALIMA
31456 lectures
How do you bring the Met Gala to Cameroon? Well, ask Jim-Kevin MOUKOURY who found the most original way to do it. Yes, on the occasion of his 28th birthday, one of the country's most famous travel influencer/doctor/digital creator has made the internet users of 237 and elsewhere dream by choosing the Met Gala as the theme for his big day. For …
Lire la suite