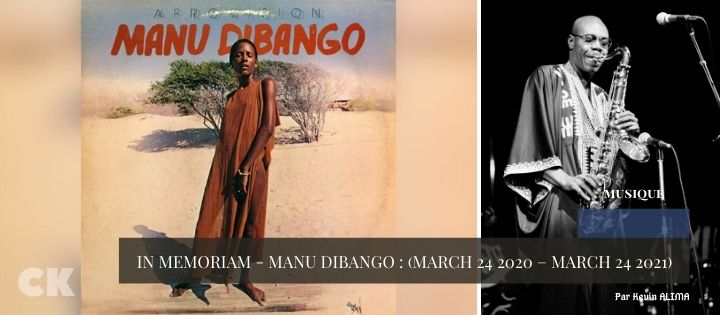 IN MEMORIAM - MANU DIBANGO : (MARCH 24 2020 – MARCH 24 2021)
One year after his death, the musician is the subject of a re-issue of a rare album from his discography.
On March 24, 2020, Manu Dibango died at the age of 86, taken away by Covid-19. The famous Cameroonian saxophonist, whose work was colossal, became a music legend with his hit ''Soul Makossa''. But this song was just the begining of a fruitful and prolific career throughout the world. To celebrate the first anniversary of his death, the Diggers Factory label is offering a rare gem from the prolific artist's plethora of discography. Recorded in 1976, four years after the international triumph of ''Soul Makossa'', a hit later borrowed by Micheal Jackson, the album ''Afrovision'' is now being re-issued in a vinyl edition.
Born in 1933, it was in 1949 that Manu Dibango flew to the western part of the globe, precisely to Marseille in France, where he was welcomed by a very stern teacher by the name of Mr. Chevallier. Here, young Manu spent his adolescence while intergrating the French culture that he would later exploit in his music. He enriched his address book by taking part in television programmes like Légitimus, Pulsations and formed and unparalleled friendship with the famous producers Gésip Légitimus, Dick Rivers and Nino Ferrer. In 1969, his afro-jazz album Saxy Party produced by Mercury (Philips), the result of a personal composition, made him successful again.
Wanting to reunify African music, Manu Dibango invited the continent's leading figures such as Papa Wemba, Salif Keita, Youssou N'Dour, Sunny Adé, just to name a few.
From 1969 to 2013, the saxophonist signed original tapes and compilations such as Saxy Party (1969), Manu Dibango (1971), Super Kumba (1974), Electric Africa (1985), Mboa Su / Kamer feeling (2000), Voyage Anthologique (2004), Kirikou et les bêtes sauvages (2005), Manu Dibango joue Sydney Bechet (2007), Ballade Emotion (2011), Ballade en Saxo (2013).
Rest in power Manu.
Kevin ALIMA
Je suis traducteur de formation. Diplômé de l'Institut Supérieur de Traduction d'Interprétation et de Communication de Yaoundé (ISTIC), j'exerce également en tant que rédacteur/traducteur à C'Koment Magazine. Je suis un passionné de musique, mode et de lecture.
En savoir plus
Commentaires
Du même auteur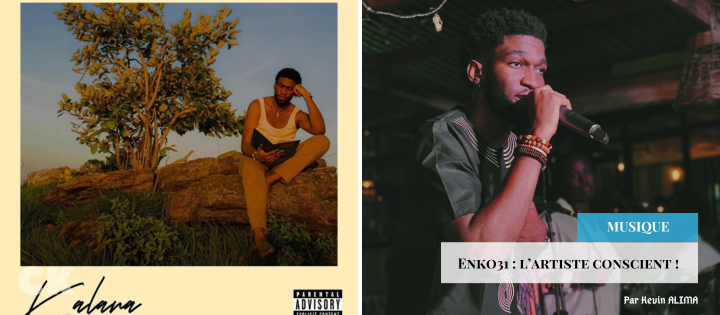 Enko31 : l'artiste conscient !
Par Kevin ALIMA
315 lectures
Le 26 août dernier, Enko 31, a comblé ses fans à l'occasion d'un concert à guichet fermé, organisé par le collectif Mboa Urban/Un Café Avec. Une belle initiative qui s'inscrivait dans la continuité de la promotion de son dernier EP intitulé "KALARA". Enko 31, de son vrai nom Stéphane Enoka, est un jeune artiste camerounais complet. Chanteur, aut…
Lire la suite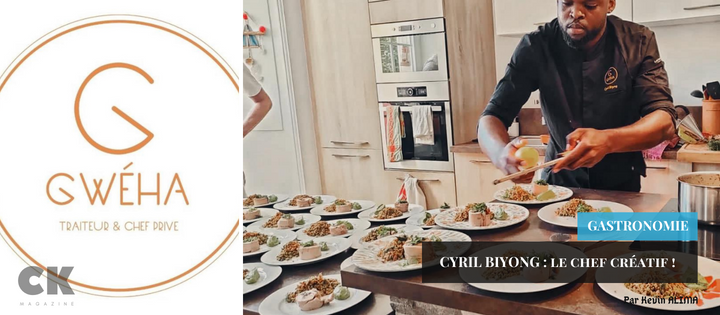 CYRIL BIYONG : le chef créatif !
Par Kevin ALIMA
8047 lectures
De passage au Cameroun en Novembre dernier pour présenter son travail lors d'un déjeuner au Club Hippique de Yaoundé, Cyril BIYONG, le talentueux cuisinier-traiteur a bien voulu échanger quelques mots avec nous, pour nous en dire plus sur son amour pour cet art qu'est la cuisine.…
Lire la suite