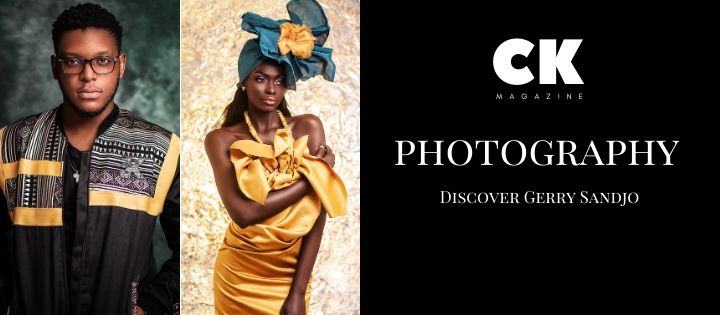 Discover Gerry Sandjo
For some time now, photography in Cameroon has taken an unprecedented scale. Between amateur photographers who use their phones to take pictures and professionals armed with Canon, Nikon and Sony Alpha among others, it has become practically impossible to go on the internet without falling on their different profiles. That is exactly what we did and one of them caught our attention. Gerry Sandjo also known as GerySanPhotography, a Douala based photographer who has worked with countless clients. He gladly answered our questions.
1.How long have you been in the photography industry
I never quite know how to respond to that but I guess I have been practicing professionally for about two and a half years now. I took a lot of portraits with my phone prior to that. I also did a whole lot of phone editing and retouching before I knew what photoshop is.
2.Why this career choice and not another ?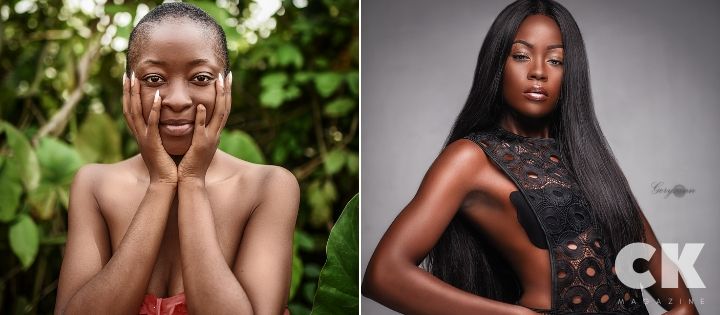 I would say it was never really a career choice. I have a Masters degree in International Relations. That was the obvious path for an obvious career. At least, to me. However, I think everyone around me thought I wasn't going to last long at a desk job. I used to draw comic books, design clothes, practiced dance as a university student. I did all those things as extra curricular activities so I never thought twice about them as being career options. Photography came last. I used to play around photoshop in my university days (can't even recall how I got it then), And I loved taking shots of my friend. In 2016, while working as a marketing intern, a friend handed me his camera for a weekend. And I discovered a whole new world. After my internship, I took all of my savings and got myself a small camera and played with it "while waiting for the next job opportunity". Today, almost three years later, I'm still amazed at how amazing this job is. So I would say the job chose me. Lol
3.What inspires you the most when you work ? What makes you want to take a photo ?
I wish I had a clear-cut answer to that. But I get inspired by so many different things. Sometimes, it would be my mood, sometimes, it would be a poem I read, a dance, a painting, nature. Sometimes, its just people – their beauty, their unique traits or style or simply other creatives, be it creative directors, makeup artists or designers.
4.Do you think that the profession of photographer is valued in Cameroon? If not, what would it take for it to be ?
I wish I could say yes. But to be fair, I feel like there has been progress. So far, I have seen so many young passionate and talented cameroonians emerge. Which means there are people who actually view Photography as a profession rather than just a hobby. I think one of the biggest challenges so far is how other people, sometimes clients, value photography as a whole. Also, there is so much room for healthy competition. We would benefit a lot from working with rather than against one another. I have joined the profession with very few people to look up to or even to learn from which means, when you get into the business, chances are you are pretty clueless as to how to manage the business side of things.
5.We guess you've worked with a lot of people, including brands and private clients, can you tell us what motivates you to work with someone or with a brand?
I like choosing what I work on or who I work with. I used to do everything at first. It could be so confusing sometimes. What motivates me to work on a project depends on whether it is for a personal or a commercial purpose. Generally, with Krys Eb, my creative director, we select our models according to ideas we have brainstormed and how they would fit a particular theme. Also, most of the work I post is personal.
The commercial work, whether for big or small clients, really depends on whether I think I can deliver on the client's expectations. Mostly, I want to be sure I know the "product" or "person" I am working with. I want to make sure I portray them honestly. Honesty is the keyword.
7.How would you describe your style as a photographer?
Another one I won't know how to respond to. I go with the flow. I think my style is very much influenced by my moods but by other photographers as well. Especially in my editing and retouching. But I don't believe I have a particular style. At least, not in my own eyes. And that is fine, cause I get bored very easily. So it's fun to experiment on new shooting and retouching techniques once in a while.
8.What can you tell to all those who would love to be professional photographers?
When I was still a beginner, I read a lot of articles which at the time made so much sense. However, the advice that still strikes me to date is "Don't do it for the money!"
Yes, if you are smart ( and you have to be) , you can make a great deal of money out of it. But I think it's much more rewarding to get all that money as an added bonus to "doing what you love".
Also, don't let anyone dictate what you should or shouldn't shoot. Take the time you need to learn and better your craft.
Kevin ALIMA
Je suis traducteur de formation. Diplômé de l'Institut Supérieur de Traduction d'Interprétation et de Communication de Yaoundé (ISTIC), j'exerce également en tant que rédacteur/traducteur à C'Koment Magazine. Je suis un passionné de musique, mode et de lecture.
En savoir plus
Commentaires
Du même auteur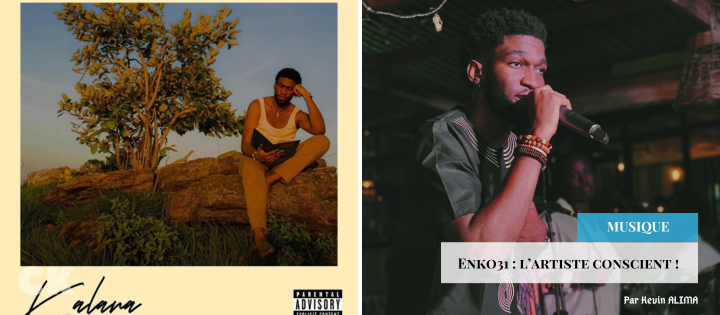 Enko31 : l'artiste conscient !
Par Kevin ALIMA
315 lectures
Le 26 août dernier, Enko 31, a comblé ses fans à l'occasion d'un concert à guichet fermé, organisé par le collectif Mboa Urban/Un Café Avec. Une belle initiative qui s'inscrivait dans la continuité de la promotion de son dernier EP intitulé "KALARA". Enko 31, de son vrai nom Stéphane Enoka, est un jeune artiste camerounais complet. Chanteur, aut…
Lire la suite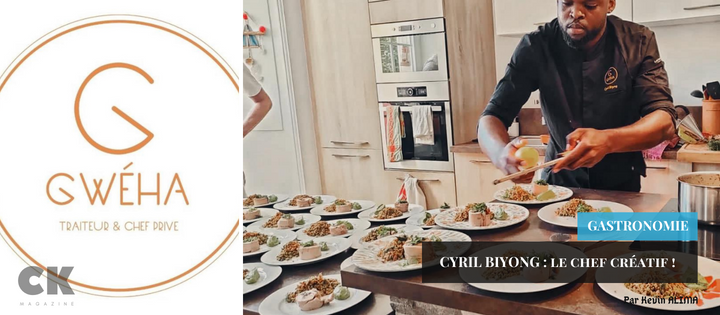 CYRIL BIYONG : le chef créatif !
Par Kevin ALIMA
8047 lectures
De passage au Cameroun en Novembre dernier pour présenter son travail lors d'un déjeuner au Club Hippique de Yaoundé, Cyril BIYONG, le talentueux cuisinier-traiteur a bien voulu échanger quelques mots avec nous, pour nous en dire plus sur son amour pour cet art qu'est la cuisine.…
Lire la suite