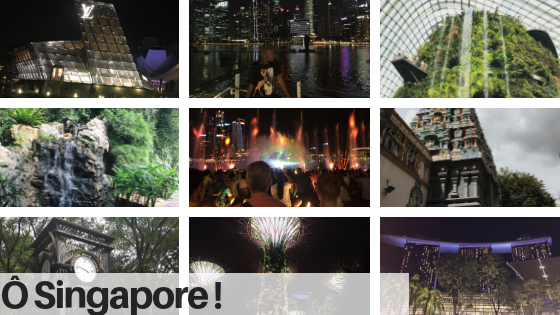 Et si on découvrait Singapore ?
Getting out of Vietnam after three months in Ho chi minh city felt like breaking out of jail, i was sooooo happy to just leave the vietnamese sun, traffic jam, pollution , stare games and finally starting on my journey, I was on and rolling. So I first decided to drop in SIngapore as it is a 2 hours flight and I also had a high school friend residing there, which made the trip even better...
TIP 1: when you travel if you are able to get the costs down by any means. DO IT
Especially with Singapore, which is one of those places where everything is expensive. I always had it on my long list of places to go for mainly two particular places: The Botanical Garden and the Marina Bay Hotel. So my trip to Singapore was definitely needed. As I am going to compared it a little bit with Ho chi minh city where i live and trust me: It is night and day type of thing: One is the epitome of modernization gone right and the other one is slowly but really slowly trying to catch up on modernization. They are getting there maybe in like another 5-10 years given. Singapore is what you can call an immaculate city, the level of cleanliness is ridiculous and out of all the asian countries i had the chance to visit. I was the most impressed by it. The streets are clean, there are trashs bins every two steps you take. The city is taped 24hr/7, that is why, they Say SIngapore is the safest place in the world. There is zero to no risk.
The thing that made the experience even better was the fact that everyone speaks english, when I tell you the feeling you get when someone actually understand what you are saying and vice versa, you feel like you won the world. It was nice to be back in a setting where i felt like people can actually understand me and accept me. On top of that, the other fact that also made my trip worth it was the stare… As a black person in Asia, they will get stared at 101%, That is a fact. I am not too bordered by it as much anymore but In Singapore, I felt really like a normal person.
With all those factors in place, I was able to enjoy my time in the city and see what it has to offer. As i mentioned earlier, there were few places I wanted to visit and i didn't have much time for a full detailed itinerary, so my first stop was: The Botanical Garden: totally worth it. You will actually be amazed to see how the city is either build around this amazing green area or just man made, As a nature lover, I greatly enjoyed the park, next went to the famous mall " The Shoppes", you only go there if you know you are dropping serious cash money, After the window shopping, you exit on the bay side with view on the financial district. Around 8 pm, they have a light show for I believe last 10 min. Wowwwww is just the word for the night.
TIP 2: FIND FREE ACTIVITIES, because they ARE THE BEST THINGS ever.
As soon as the show ends, you just turn and lift your head: all you can see is the "Marina Bay Sand Hotels" one of the most interesting Hotel in the world as it it shaped as a boat, all you can think is "I hope that thing won't fell on me oh", as it is massive. It's really majestic, just like the Titanic. They have the best pool and rooftop of the city but only reserved if you are staying in the hotel and else. The LV store, you can't really miss it, also has a luxury yacht vibes, I went in and almost cried: " So this is what It feel like to be rich oh". One day, I will be there. Lastly, I went to the Garden By the BAy. Another mesmerizing attraction, the waterfall inside is just beautiful.
Altogether, Singapore was definitely a fun adventure, I wasn't able to fully explore the city but i was happy with the few things i did. One thing I'll have to say is that if you want to make it a destination, be sure to work your money out, because as the world financial capital expect things to cost a bit more than usual.
Natacha MABOMA
Graduated from Howard University with a concentration in Politics Science. "A digital nomad who loves to travel and learn about new cultures and also Passionate about the environment."
En savoir plus
Commentaires
Du même auteur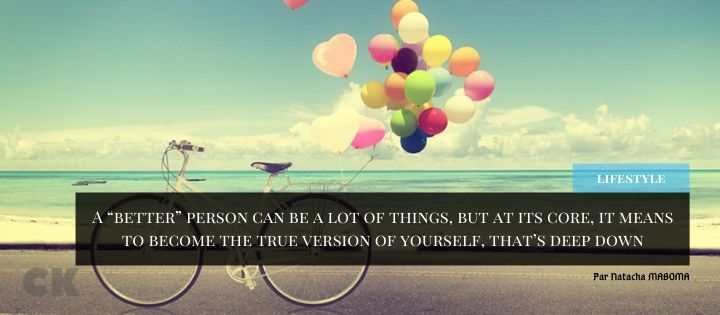 A "better" person can be a lot of things, but at its core, it means to become the true version of yourself, that's deep down
Par Natacha MABOMA
40289 lectures
A "better" person can be a lot of things, but at its core, it means to become the true version of yourself, that's deep down. Allowing yourself, your personality, your character, your strengths and weaknesses to shine.…
Lire la suite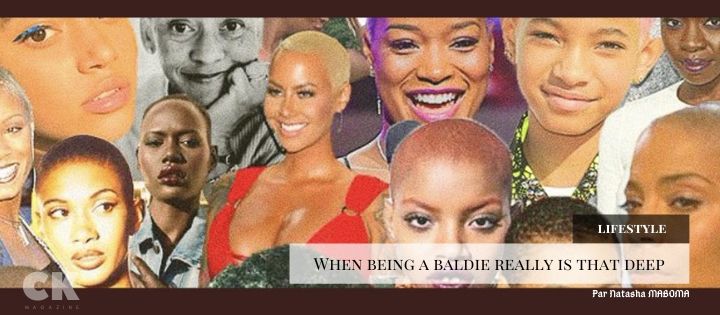 When being a baldie really is that deep
Par Natacha MABOMA
40457 lectures
Shaved heads among women have become increasingly popular throughout the past few years for various reasons. Some do it strictly for appearance, some for religious or spiritual reasons, some do it simply for a fresh start with their hair!…
Lire la suite