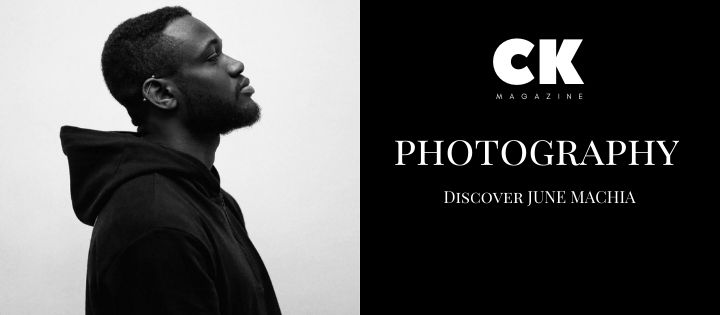 Discover June Machia
For some time now, photography in Cameroon has taken an unprecedented scale. Between amateur photographers who use their phones to take pictures and professionals armed with Canon, Nikon and Sony Alpha among others, it has become practically impossible to go on the internet without falling on their different profiles. That is exactly what we did and one of them caught our attention. Souleyman Machia better known as June Machia, returned to Cameroon more than a year ago to settle. He worked with the beautiful Valérie Ayena and more recently with the artist, Steve Mekoudja. It was with pleasure that he agreed to answer our questions
How long have you been in the photography industry?
I have been doing photography since I was 16, so that's 9 years now wow!!!
Why this career choice and not another?
When I had my Advanced levels, my parents wanted me to go for the traditional career paths obviously. My dad wanted me to follow the same path as him (he was a Colonel in the army and an Ophthalmologist).
For some reason, I didn't know what I wanted to do with my life. Photography/film at that point was just a fun thing and nothing I even thought of taking on professionally.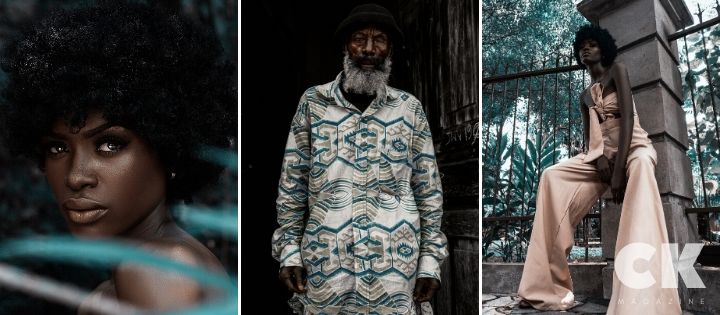 So, after refusing to take all the national exams for medical and engineering schools I was sent to Soa to study law.
I barely went to class, I'd wake up and leave the house but won't make it to school.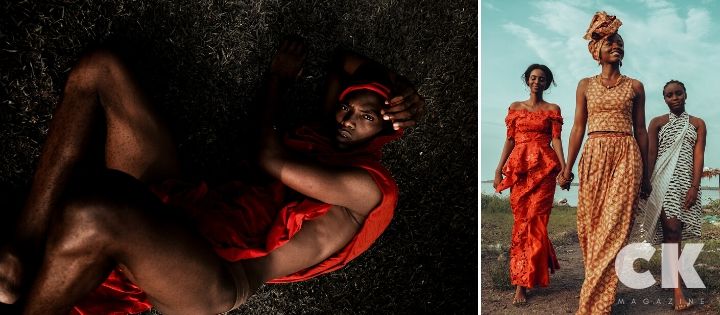 After two weeks there, I knew I didn't want to be there so I quit without telling my parents obviously.
A year went by and I hadn't moved with my life, all I did was sleep and binge watched movies and tv shows.
My dad passed away a few months later so, my elder sister came from overseas for the funeral with this Nikon camera that I used to borrow to take pictures of the whole funeral. Somehow taking pictures during that period helped me not think too much about what was going on, I was in my zone and no one could get there. I just grew a deeper connection to photography right there.
I later left Cameroon for Istanbul to pursue studies in industrial engineering. I did that for 2 years and still did street photography every day before or after school. I didn't have any friends my first year so after school I'd go on walks around the city just documenting. Around the end of the second year I met this Tanzanian guy studying Cinema and it fascinated me so much. I didn't understand how African parents would pay for him to study cinema. How cool is that? He showed me a lot of his film works and talked to me about a documentary project he was working on. Funny enough this conversation was the most inspiring one I've ever had in my life. I left from there that day determined to get into film school and to become a filmmaker. I dropped out of engineering school, got my tuition money and enrolled in cinema school the next year without telling anyone in my family. Till this day I ask myself what was I thinking, but it's something I will never regret. Since then I've never looked back.
What inspires you the most when you work? What makes you want to take a photo?
People & music inspire me. I don't talk much but I always observe people and I'm fascinated by the complexity of human nature. Fun fact; I make up stories about people all the time in my head and I try to guess what their life could be like you know, what type of person are they? What are they thinking about? What are their fears? Dreams? This is what makes me want to take photos of people.
Do you think that the profession of photographer is valued in Cameroon? If not, what would it take for it to be?
Absolutely not! Photographers are looked down on so much over here.
I think the first thing would be for us photographers to start taking ourselves seriously. We don't even know the value of what we create and some are ready to accept whatever because they are "just" photographers. We need to stop tearing one another down as well, I know a lot of photographers who will cut down drastically the price of a service just so the other guy doesn't get the job. We need more unity in our community as photographers and I believe there's space for everyone who is really passionate about this and not just in it for the money.
You are the photographer behind the beautiful pictures and the videos of "Miss Écrans Noirs 2018". What was it like to work with Valerie Ayena and the candidates?
It was a wonderful experience working with Ms. Valerie, the candidates and the rest of the crew. I had been a fan of Valerie for years but behind the scenes I discovered a woman with a lot of brains and a work ethic that made me feel uncomfortable (in the good way). It was long days of hard work, we'd wake up at 6-7Am and a lot of times only get back to bed by 3-4Am. It's never easy handling a group of people but these young ladies knew why they got into that competition and knew what they wanted so it was so easy and fun working with them. I definitely left that experience a changed man and my work ethic only got bigger by being next to Valerie.
We guess you've worked with a lot of people; can you tell us who was the most fun and easiest to work with?
I definitely did work with a lot of people from around the world and I'm lucky to all a lot of them my friends.
There are 3 people that have marked me on sets while shooting because we had so much fun and they just made life so easy with their professionalism:
1 - My friend Foje Jencey she's now signed to an agency in South Africa
2 - My Brazilian friend and model Joana Castro
3 - My brother Fredy Manyongo
How would you describe your style as a photographer?
I wouldn't know how to answer this question and never did. Maybe someday? When I'm asked this question, I always laugh and remember the owner of this modelling agency in Istanbul who used to tell me my work feels like we are in a graveyard. Maybe he will best know how to describe my work.
I just know I still have so much to improve on and I'm working on that.
Plus, I feel like my style constantly changes.
What can you tell to all those who would love to be professional photographers?
Please, just start with what you have. Phone or Tablet (I started with a tablet).
Don't get caught up in the hype about who is the best. Just work to improve your own skills.
It takes time, I'm almost ten years in and my work is not where I want it to be yet.
Work hard in real life, I know a lot who work hard only on social media.
Don't be scared to reach out and ask for help. Maybe no one will respond to you but you can't give up. I remember being in Istanbul Sending Dms to tons of photographers everyday proposing to come help on set for free and I would even clean the studios after the shoots. No one ever answered me but I didn't give and found other ways to learn. Now I have had the chance to work with some of those photographers who turned me down in the beginning.
Believe in yourself, I wish I started believing in myself and my work a long time ago.
Kevin ALIMA
Je suis traducteur de formation. Diplômé de l'Institut Supérieur de Traduction d'Interprétation et de Communication de Yaoundé (ISTIC), j'exerce également en tant que rédacteur/traducteur à C'Koment Magazine. Je suis un passionné de musique, mode et de lecture.
En savoir plus
Commentaires
Du même auteur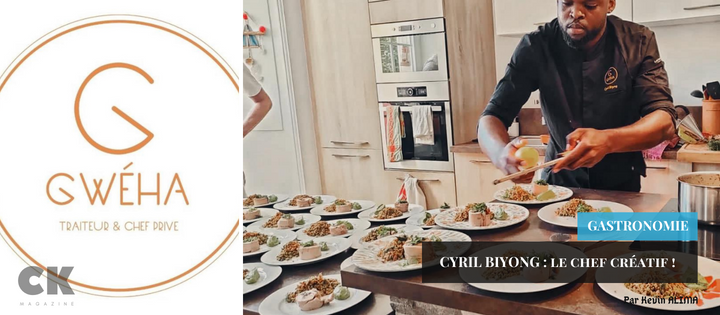 CYRIL BIYONG : le chef créatif !
Par Kevin ALIMA
7677 lectures
De passage au Cameroun en Novembre dernier pour présenter son travail lors d'un déjeuner au Club Hippique de Yaoundé, Cyril BIYONG, le talentueux cuisinier-traiteur a bien voulu échanger quelques mots avec nous, pour nous en dire plus sur son amour pour cet art qu'est la cuisine.…
Lire la suite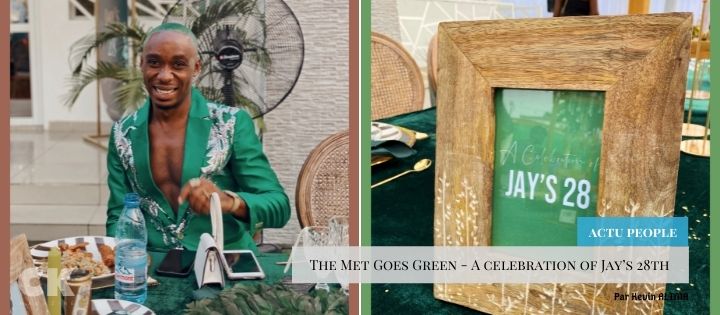 The Met Goes Green - A celebration of Jay's 28th
Par Kevin ALIMA
31487 lectures
How do you bring the Met Gala to Cameroon? Well, ask Jim-Kevin MOUKOURY who found the most original way to do it. Yes, on the occasion of his 28th birthday, one of the country's most famous travel influencer/doctor/digital creator has made the internet users of 237 and elsewhere dream by choosing the Met Gala as the theme for his big day. For …
Lire la suite