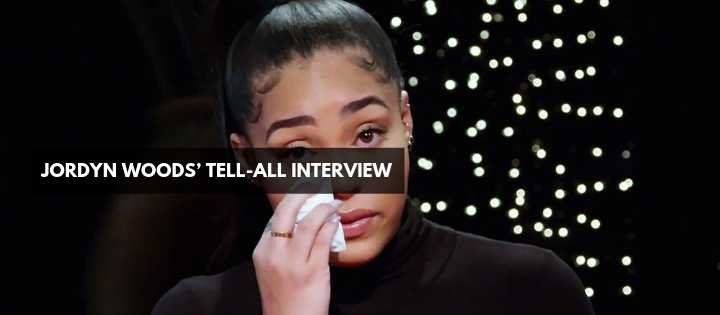 Jordyn Woods' Tell-all Interview
Since Jordyn Woods gave her epic red table interview, the internet has dissected every single detail. One thing everyone missed, could be a major hint as to what was going on between Tristan Thompson and Khloé Kardashian before all the "cheating wahala" started.
When Jordyn was explaining what was happening while she was at Tristan's house, she said: "We're all dancing and drinking. I'm not thinking, 'I shouldn't be here,'" she said.
"And that's my first step where I went wrong. And how would I feel if someone close to me is hanging at my ex's house—the father of my child? I didn't think about that. That's the first part of the problem. I should have gone home after the party." Did you all catch the tea? Hmmmm
Hang on a minute. 'Father of my child' - yes, accurate, Khloe and Tristan do have a daughter (True). Wait, sorry she said 'ex'? As in, Khloe and Tristan might have broken up before Jordyn went to his private party at his house? Hmm?
That's what some fans on Twitter have interpreted it as, "Khloe & Tristan were broken up before he kissed Jordyn. They just didn't go public about it yet. Jordyn was never the blame. It's same Jordyn who said "I had my legs on his but my butts were on the couch" that still isn't right sis. Who puts their legs on their brother in law's that's if she considers Khloe as family as she says.
Now, it's possible that this was just a total accident on Jordyn's part and there's no reason to read into it. Try telling that to twitter though.
khloe's clapback says Jordyn is lying
---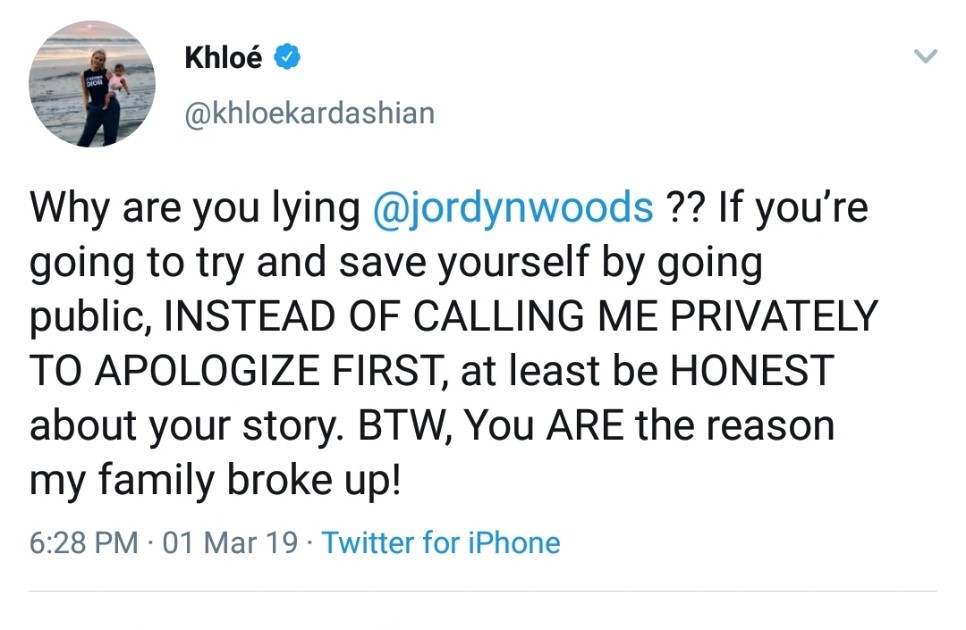 The media doesn't take this well though as most people side with Jordyn.
She tweeted a somewhat apology just that this time didn't tag Jordyn like when she basically called her a home wrecker.
---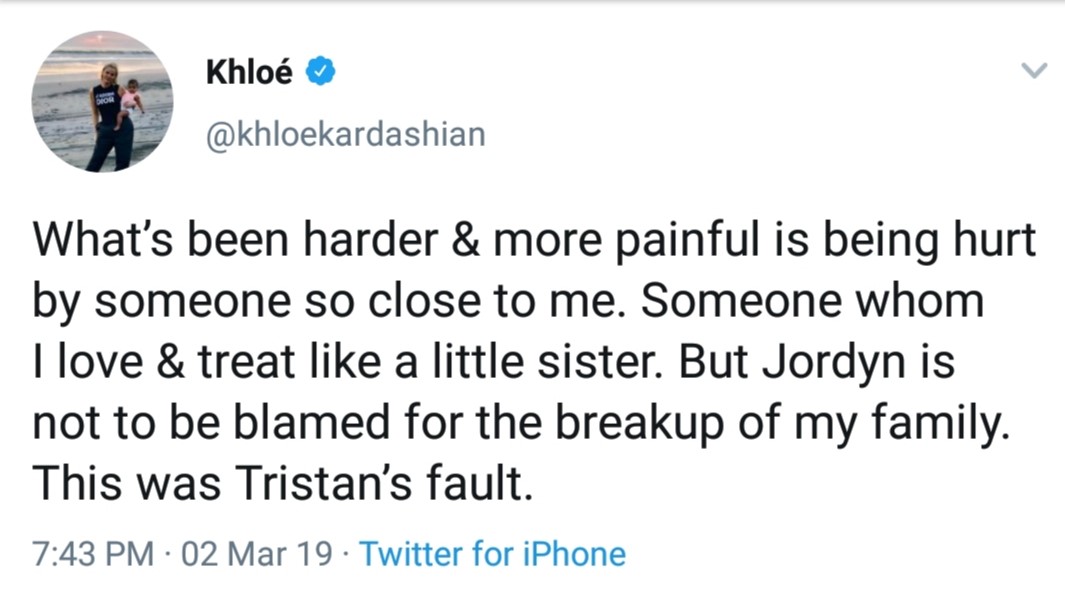 She recollected her facts definitely, Tristan should be blamed. He cheated already five good times. If Kylie Jenner or the Kardashian family will want her back is what we await.
Zainab NKEMGANG
I'm graduate in Corporate Communications from Esstic/Asmac.
Talk show TV Presenter.
Bilingual, dynamic and punctual.
En savoir plus
Commentaires
Du même auteur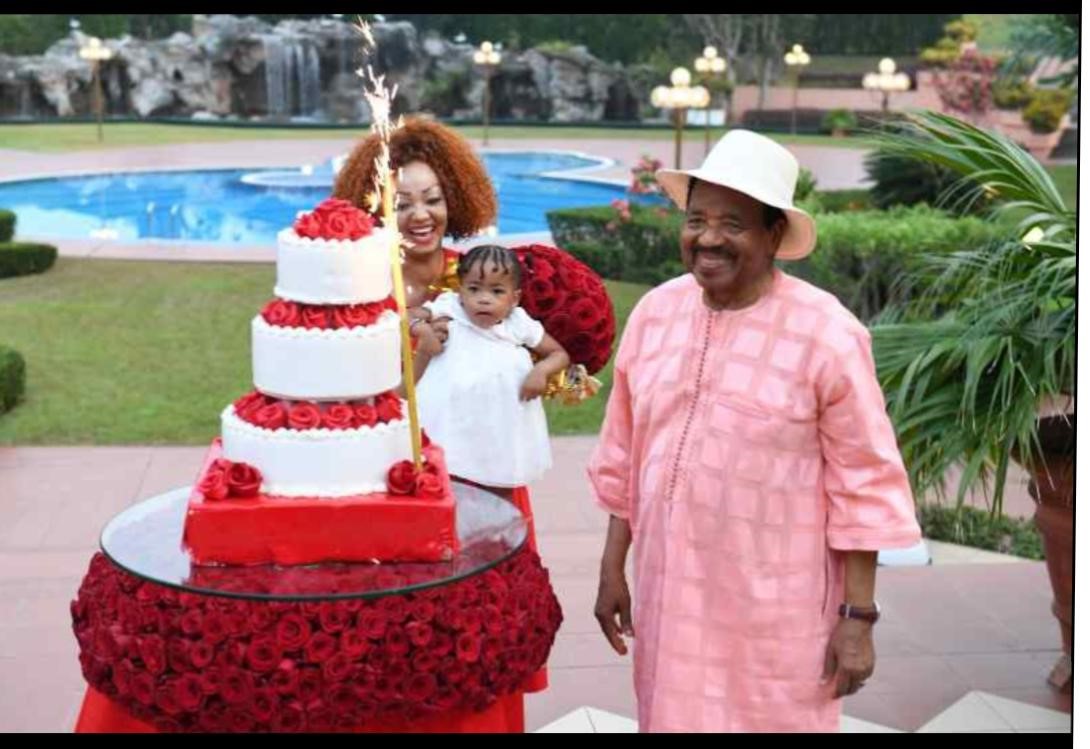 President Paul BIYA celebrates his 86th birthday in a casual oufit
Par Zainab NKEMGANG
35858 lectures
Second President of Cameroon his Excellency Paul Biya's out- of-office style is "on point". Born on the 13th of February 1933 the latter is relaxing with family with a beautiful cake. He's been spotted wearing casual clothing reminiscent of a dad who's just taking a load off on vacation.…
Lire la suite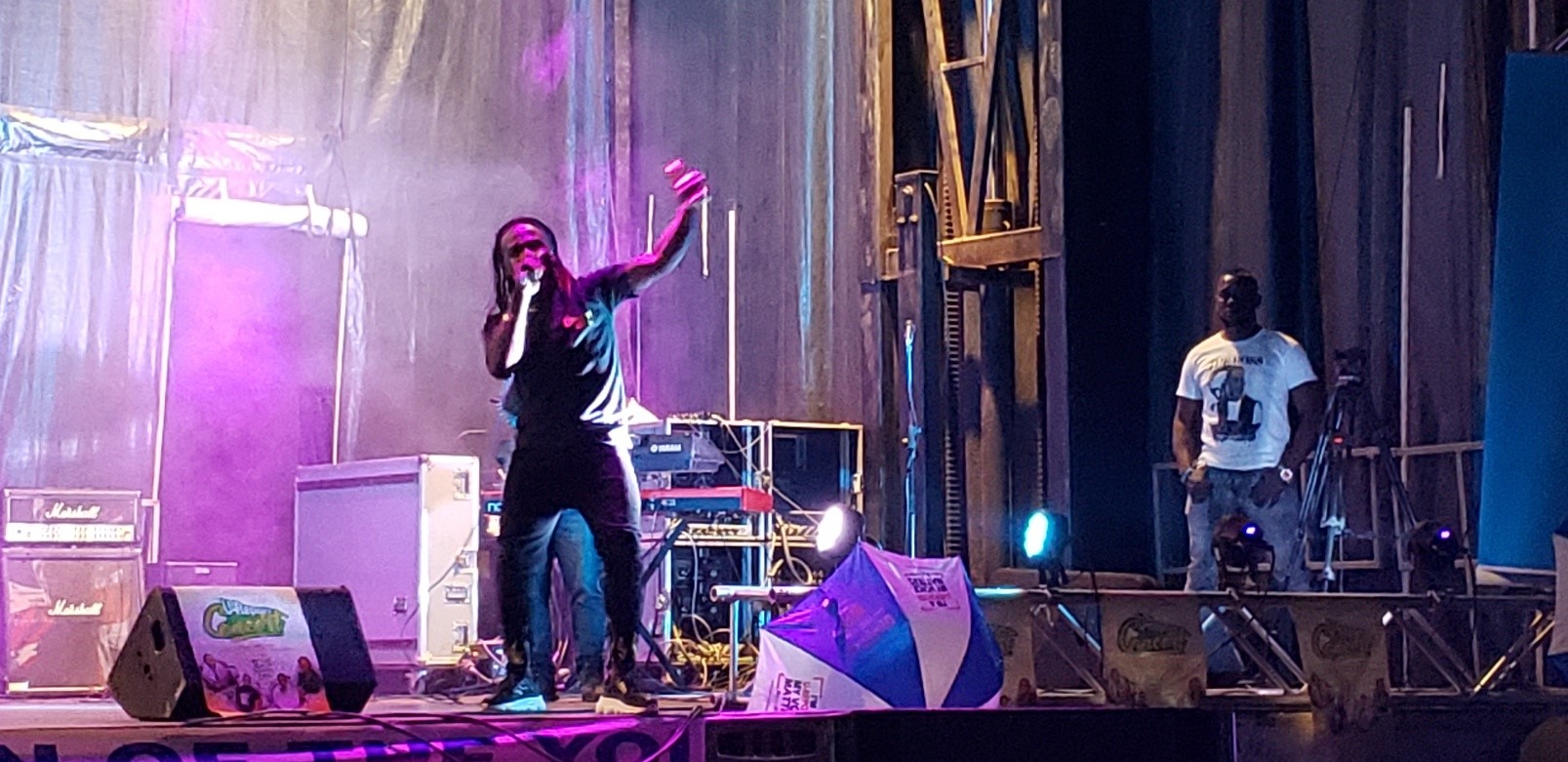 Mr Leo and Nabila perform at U-Report concert in the National Museum during the Youth Week 2019 to sensitize Youths on Voicing out their Problems
Par Zainab NKEMGANG
38382 lectures
Mr Leo and Nabila took the stage on Thursday for a good cause, during the youth week at the Youth Village. Mr Leo and a few famous friends including Duc Z and Eshu turned the home of the National Museum into a fortress for youths vote and voices count, a…
Lire la suite